5 Ways Mobile Communication Increases Engagement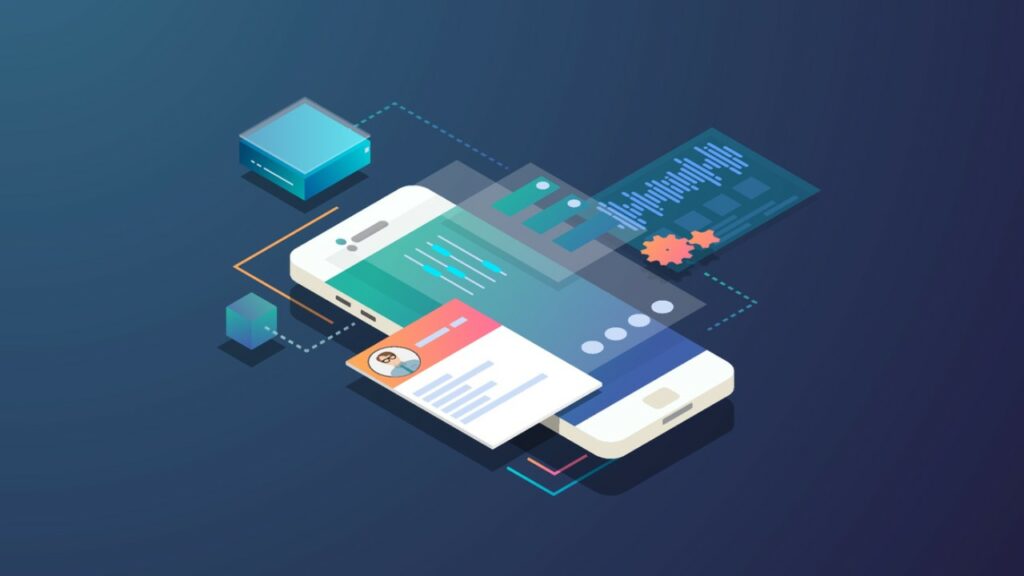 Have you considered SMS texting to round out your digital communication strategy? Harnessing the power of texts almost instantly increases engagement and helps keep audiences informed in real-time.
Key takeaways
5 ways mobile communication increases engagement
1. Instant interactions
2. Convenience
3. Increased response rate
4. Dynamic content
5. Personalization
How to prioritize mobile messaging in your digital communication strategy
Engaging your audience is top-of-mind when you're trying to get followers, members, volunteers, or donors to follow through on the actions you want them to take. In our everything-digital culture, it can be harder than ever to keep up with changing communication trends.
Studies have shown time and again just how effective SMS texting is for businesses and institutions of all kinds. Most Americans check their smartphones many times throughout the day, which makes it a highly effective way to get responses and communicate in real-time.
Here are five key ways that mobile communication increases engagement and steps you can take today to improve your digital communication strategy with mobile messaging.
5 ways mobile messaging increases engagement
Instant interactions
With SMS texting, you can communicate with your constituents instantly, in real-time. Most people in 2021 have a smartphone, and most of them have those phones with their person all the time. Studies show that 66% of Americans check their phones 160 times throughout the day.
When you send a text with important communication, whether to inform volunteers of site changes or alert members of upcoming events, you can be sure they'll receive it nearly instantly on a personal device.
Convenience
Audiences love being able to communicate with organizations in an easy format they already use throughout the day. People use smartphones for everything, including alarm clocks, calculators, cameras, virtual meetings, GPS, email correspondence, and much more. Your audiences will embrace the chance to communicate in the format they use all the time since people text more than ever.
This is why 68% of businesses use some form of texting, and 91% of consumers have received a text from a business. Nonprofits and institutions can take advantage of this technology to provide more convenient communication options for constituents.
Increased response rate
Because text interactions are instant and convenient, users are more likely to respond, and respond quickly. Studies show that 95% of texts are opened and responded to within three minutes of being delivered. And 98% of texts are actually opened, which is significantly higher than the 20% of emails opened by recipients.
Communications that are received, opened, and responded to drive engagement. This is one powerful way engagement will be amplified when you incorporate mobile into your digital strategy.
Dynamic content
You also want the flexibility to send texts that can include images, GIFs, or videos. Including content aside from pure text catches the attention of your audience and inspires them to take the desired action. Incorporate relevant dynamic content that will appeal to users while communicating the important information you're trying to share.
Use a messaging platform that allows you to bring in images to spice up content and hold audience interest.
Personalization
SMS texts are one of the most personal ways to communicate. People have these devices in their pockets or next to them throughout the day. When you send them a text, they not only receive it and open it right away, they also feel a more personal connection to the interaction.
Data from Accenture has shown that 83% of consumers are willing to share their information for a personalized experience. This means including content that is relevant to their goals and desires in a personal format like texting.
How to prioritize mobile messaging in your digital communication strategy
It's clear that mobile messaging is a crucial engagement tactic. But where do you start? First, think through how you can best incorporate texting into your existing workflows. It's best to find a communications platform that helps you coordinate campaigns and track key data about user engagement.
Your digital communication strategy needs these components to be successful when you incorporate texting:
Data analytics tracking: Make sure you use a platform that provides a deep look into metrics like open and response rates so you can assess engagement. Use texting for initiatives like surveying so you can gather data about your audiences and incorporate it into your decision-making.
Customer service integration: Improve customer service workflows with texting by allowing them to text about issues and respond via 1:1 messaging. This direct communication approach can be faster and more convenient than phone calls.
Automation: Enhance your approach by incorporating automation for reminders, notifications, and other communications you want to plan in advance to improve the member experience and boost engagement.
Mobile giving: You may decide to use SMS texting for your giving campaigns as well. Mobile is extremely effective in engaging audiences in donation initiatives. You can easily use online sign-up widgets and contact imports to make your campaigns smoother and more effective.
Also keep in mind that texting can be more effective than email because it doesn't require your users to have a Wi-Fi connection – just a phone with texting capabilities.
Why use Mobilize to boost engagement?
Mobilize gives you all the tools you need to engage audiences with your text message campaigns. Key Mobilize features include:
Use premium keywords
Include dynamic content like images
Import your contacts in minutes
Send out polls and surveys and track results
Enjoy unlimited groups and contacts
Use automation to send reminders
Schedule messages in advance
Send mass SMS and MMS texts
Use two-way messaging
These solutions help you target and engage audiences so you see higher response rates and more of the desired actions are taken. With a comprehensive approach, you can better understand what excites and inspires your constituents to respond, donate, or become involved with your organization.
Check out our plans and pricing to get started, or contact the Mobilize team to learn more.