5 Ways to Write Better Text Messages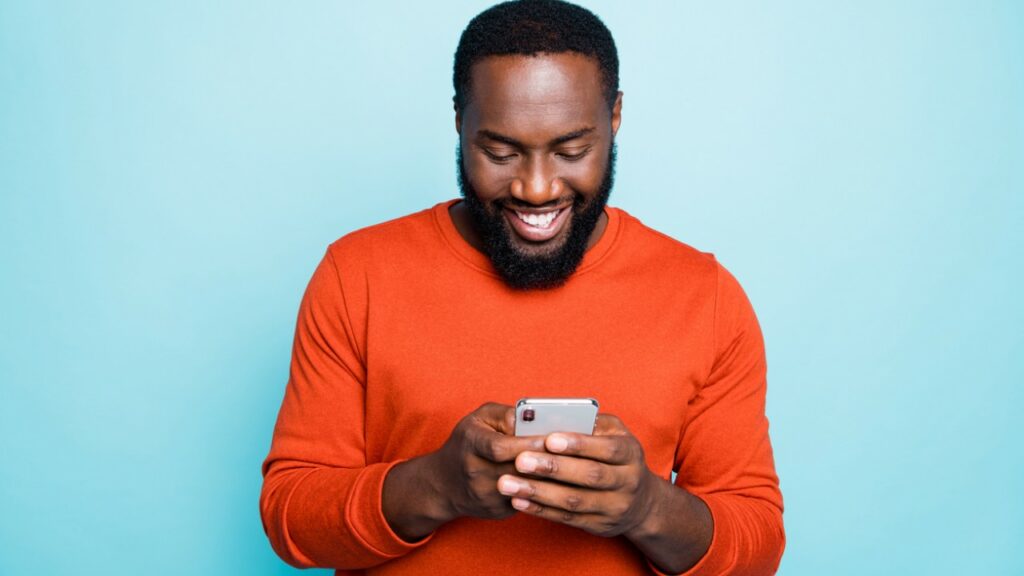 Are your text messages missing the mark? These tips will help you craft compelling, meaningful text messages that resonate with your target audience.
What good are short message service (SMS) notifications if your text messages don't resonate with your audience?
Ultimately, you need to consider your approach to SMS closely. If you produce timely, relevant, and meaningful text messages for your target audience, that makes it easy for them to fall in love with your brand or organization.
5 tips for writing better text messages
Every text message is an opportunity, and you need to make the most of it. Now, let's look at five tips to help you craft texts that resonate with your target audience.
1. Know your audience
The tone of a text you send to your best friend may be very different from that of a text you send to your boss. When it comes to SMS notifications, you need to consider your audience and ensure your message aligns with their expectations.
Think about why your contacts engage with your organization and what they expect from it. Then, you can put together text messages that account for the recipient's expectations and ensure your messages are pertinent to the target audience.
If you are uncertain about your target audience and its expectations, you can use text messages to conduct surveys, too. Collect and analyze the data from text surveys to find out what your audience wants and will respond to. Next, you can leverage those insights to find ways to consistently deliver texts that engage your target audience.
2. Maintain a positive tone
People have limited time at their disposal in today's always-on, always-connected world. Each second counts, so you need to show consumers why you care and why they should engage with your brand as soon as they receive your text messages.
Be courteous and positive in your text messages and you will be well-positioned to generate engagement. In fact, if you greet the recipient with a friendly "hello" at the beginning of a text, you can set the tone for a positive mobile interaction.
Also, use terms like "please" and "thank you" in your text messages whenever possible. A little kindness can go a long way, so using these terms can help you distinguish your brand from its rivals and show consumers what your organization is all about.
3. Make sure each text message matters
Sending a text message for the sake of sending a text is insufficient. If your consumers feel like they are bombarded with texts from your company, they will tune out your brand. Perhaps even worse, they may be more inclined than ever before to opt-out of your SMS notifications altogether.
Verify that a text message has a clearly defined purpose and call-to-action before you send it. Each text should be easy to understand, and it should encourage the recipient to continue to engage with your brand going forward.
If you are uncertain about the purpose of a text message, consider why you are crafting the message in the first place and what you hope to accomplish with it. When in doubt about whether a text is too long or complex, keep your message simple — a concise text is a better option than a long one with an unclear message.
4. Add a visual pop
An SMS message is more likely to engage people when it comes with a visual component. If you include an image or video in the message, that immediately grabs the eye and conveys more information than words alone.
This is the benefit of using SMS instead of simple text messages. If you limit your messages to words, you're only using a fraction of the channel's communication power.
5. Proofread your text messages
A text message loaded with grammatical or spelling errors may do more harm than good for your organization. You can avoid this issue with a dedicated proofreading step before texts go out to your target audience.
It is always a good idea to err on the side of caution with SMS notifications, regardless of whether you're sending text messages to a handful of people or tens-of-thousands. If you double-check texts before sending them, you can identify and correct any errors in advance. Plus, you can verify that your texts show your organization in the best-possible light — and boost the likelihood that they will deliver the intended results.
Ready to get the most value out of your SMS platform? Mobilize Comms can help
At Mobilize Comms, we want to prove that SMS is worth the investment. Along with offering tips to help you improve your text messages, we offer a premium texting platform that provides everything you need to effectively communicate with everyone who's important to your organization.
Our platform allows you to send text messages that contain images, GIFs, and other media to millions of customers in minutes. It also includes a dedicated shortcode for optimal message delivery, an API and Zapier integrations to connect with any system, and other advanced features. To learn more about our text messaging platform, contact us today.